WELCOME to                                                                                             
Paradise
                                                              Fishing Lodge & Marina
                                               WELCOME TO
PARADISE
                                                                                                                 FISHING LODGE & MARINA
          WELCOME TO
PARADISE
 FISHING LODGE & MARINA
The Best Views. The Fastest Boats. Full All-Inclusive Packages. Home to the Only Marina in the Gulf of Chiriqui.
WELCOME to Paradise Fishing Lodge & Marina
Here at Paradise Fishing Lodge, we understand that we are a business providing a service to customers like many businesses. We pride ourselves in the extremely personal attention we give to every detail of every aspect of your vacation. That ranges from your room to the boat, dock to dining, and everything in between. While we may be a bit biased, we believe and strive to make your fishing experience with us second to NONE! We think that within five minutes or less of your arrival at our lodge you will clearly see why we named it Paradise Fishing Lodge.
Panama offers some of the best all around saltwater fishing on the planet. We have many species of fish year round. We do have a rainy season but our fishing can still be off the charts on any given day throughout the year. Even during our "rainy season" here near David, Panama, many mornings are beautiful and it may rain only in the afternoon. Please feel free to contact us so that we can answer any and all of your questions and concerns. We would feel honored and privileged to help to arrange your dream fishing vacation of a lifetime. We can make that possible – we do it weekly on an individual basis!!!
When you book your next fishing vacation at Paradise Fishing Lodge, rest assured it is all-inclusive in every sense of the word. From your days on the water to the time spent at the lodge itself, you won't need to worry about anything. Our talented chef and attentive staff will make sure to keep your bellies, and drinks, full. A hearty breakfast with coffee and juice before you fish, delicious lunches on the boat, and happy hour snacks at the pool and a three-course dinner are all part of the daily routine here. When you fish, travel light knowing that all tackle, lures, bait, and gas are included and well cared for. Below is everything that's included with your stay at the Paradise Fishing Lodge
•Welcome Cocktail as you take in our panoramic views for the first time
•Breakfast – including award-winning, export-quality coffee that is hand-picked at the owner's own private coffee plantation
Lunch
•Daily Happy Hour Snacks
•4-Course Dinner
•All alcoholic and non-alcoholic drinks (beer, wine, liquor, soda, juice, coffee)
•Daily Laundry Service
•Fiber Optic Wifi
•Tackle / Lures / Gas
•Private Ground Transportation to and from the lodge
The Paradise Fishing Lodge is perfectly situated in the Gulf of Chiriqui on Panama's Western Pacific Coast. This ideal location is the perfect launching spot for offshore fishing trips to the famous Hannibal Bank, Montuosa Island, and more. The Gulf of Chiriqui also offers some of the best inshore fishing in the world, including trophy species like roosterfish and cubera snapper. We have the most versatile and complete fleet of boats in the country with six 28′ & 32′ Contenders, two 33′ World Cats, and a 31′ Bertram with an air conditioned salon. No matter your target species, our talented team of captains will put you on the fish
The Gulf of Chiriqui's ONLY Full Service Marina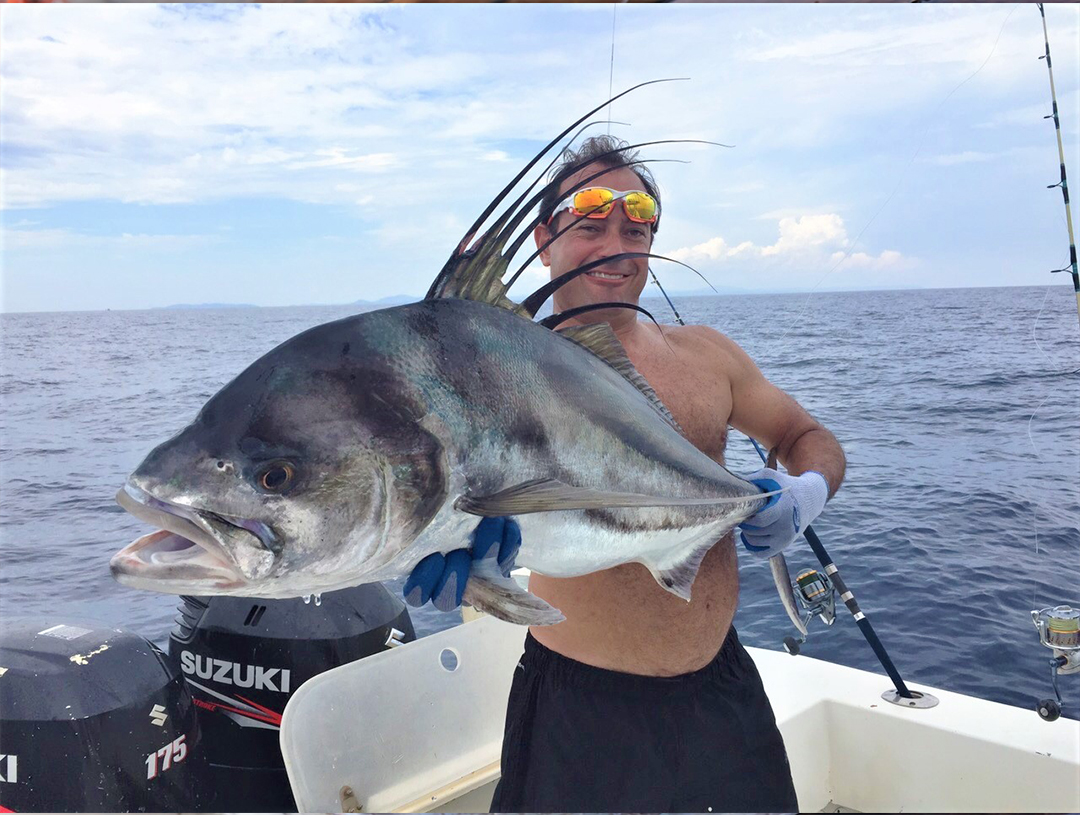 Top-notch. Most beautiful place I've ever been. The food was amazing and the staff was very friendly. Amazing time!
Erik from California – Jan 2019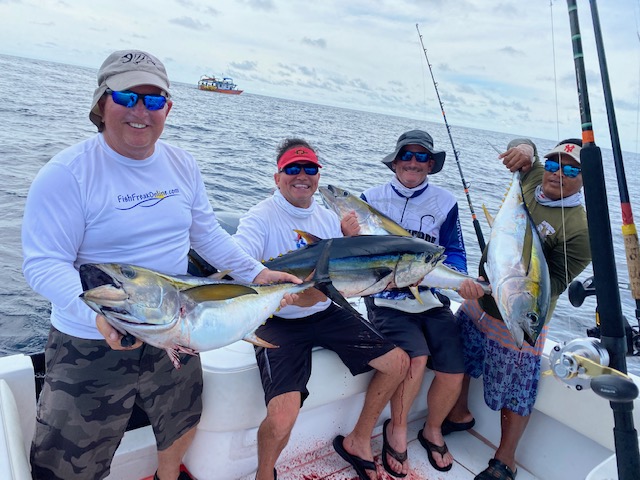 Our trip to Paradise Fishing Lodge was fantastic! The staff went out of their way to assist us at every turn. Carlos, Eddie, and Luis did a fantastic job handling all of our needs! Carlos was a funny guy and he always kept our drinks coming. Eddie did a great job keeping everything going forward and if we needed anything he got it for us. Luis was a great host, also very informative. The chef Eduardo was as good as it gets. His meals were definitely a highlight of the trip. We all wished we could steal this guy and bring him home. Food was over the top. I must have gained 5 lbs! The fishing with Captain Lucho and his deckhand Chino was superb! They put us on fish all day from sunup to sundown every day for five days and helped us go after the multiple species that we were targeting
Tony, Steve, and Elijah from California – May 2021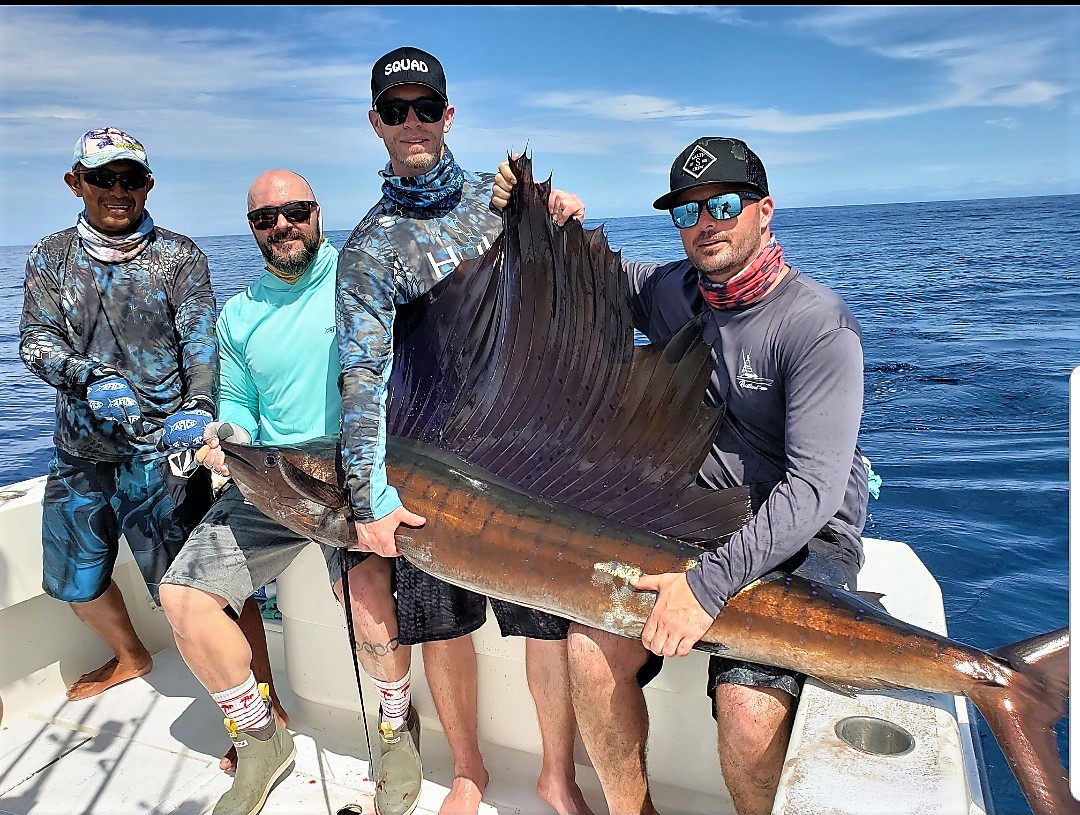 The lodge was amazing. Our room was very comfortable, the pool with the waterfall and swim-up bar was great. The staff brought us drinks and snacks to the pool after fishing all day, and the breakfasts and dinners were very good. The housekeepers did a great job and it was really nice to have laundry service, what a plus!!! The fishing was great – Todd and Neil both got sailfish the first day and during the next two, I got a couple of roosterfish, a cubera, another snapper, rainbow runner, bluejack, and others. The boats were great. Capitan Lucho was excellent as well as his mate, Chino. The bean bags and drinks were awesome. We really had a wonderful trip! Certainly will return as soon as possible. Take care and we look forward to the next trip.
Winder Group from New York – March 2021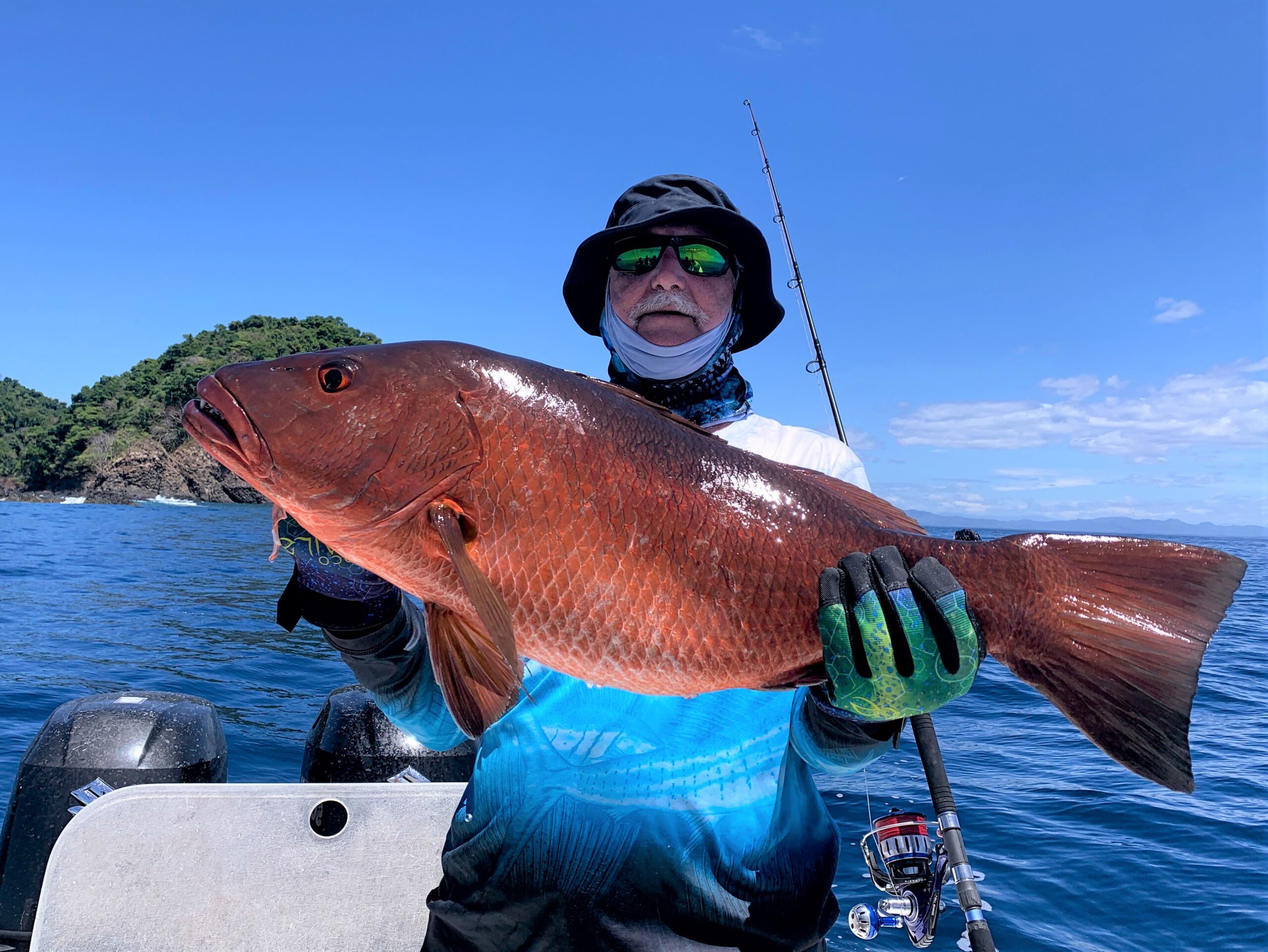 World-class service, food beyond expected, clean, comfortable, truly a paradise!
Jennifer B. – April 2017