Come Fish at Paradise Fishing Lodge
Experience the best offshore and inshore fishing in the Gulf of Chiriqui, Panama
Inshore Fishing:
Poppers, Jigging, Live Bait
Panama's Gulf of Chiriqui is home to some of the best inshore and offshore fishing in the world. Annually ranked as one of the top destinations for saltwater anglers, our fishing grounds are home to huge quantities of blue & black marlin as well as some of the best yellowfin tuna fishing in the world. This big game action takes place at famous hot spots like the Hannibal Bank and Montuosa Island, which is an easy run from our lodge's marina. The inshore fishing is just as good as we offer not only incredible variety, but also trophy 50+ lb roosterfish and cubera snapper on a regular basis. So whether you want big game offshore fishing or light tackle inshore fishing, or a mix of both, we have you covered.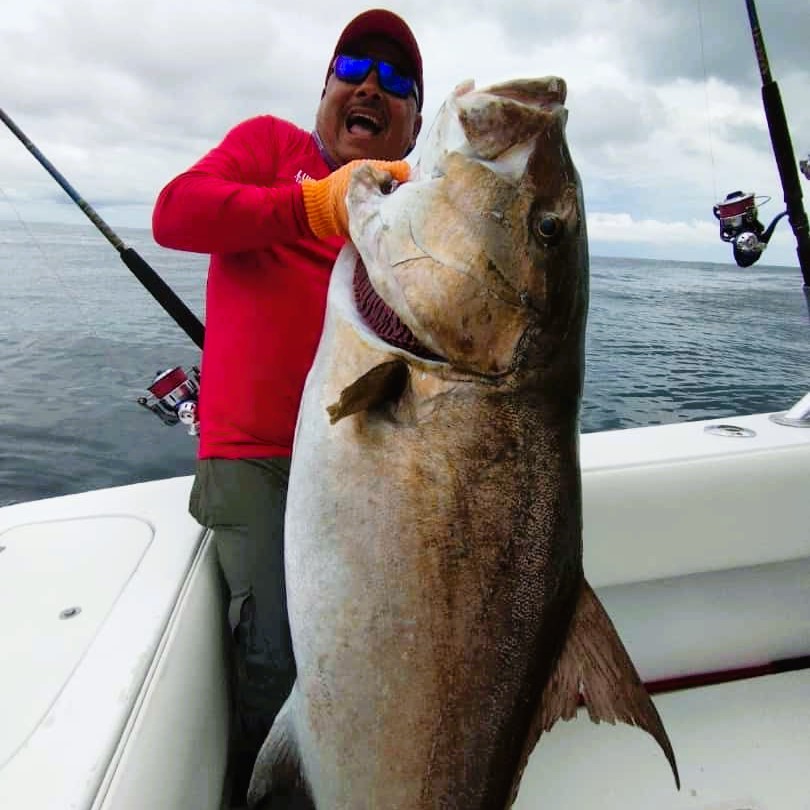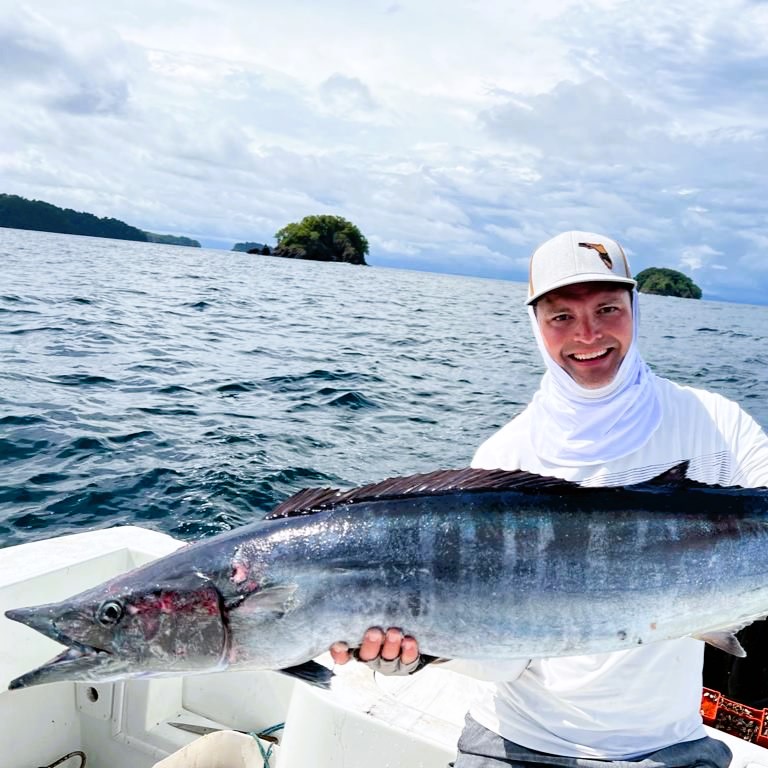 Wahoo
Available year round with peak July-December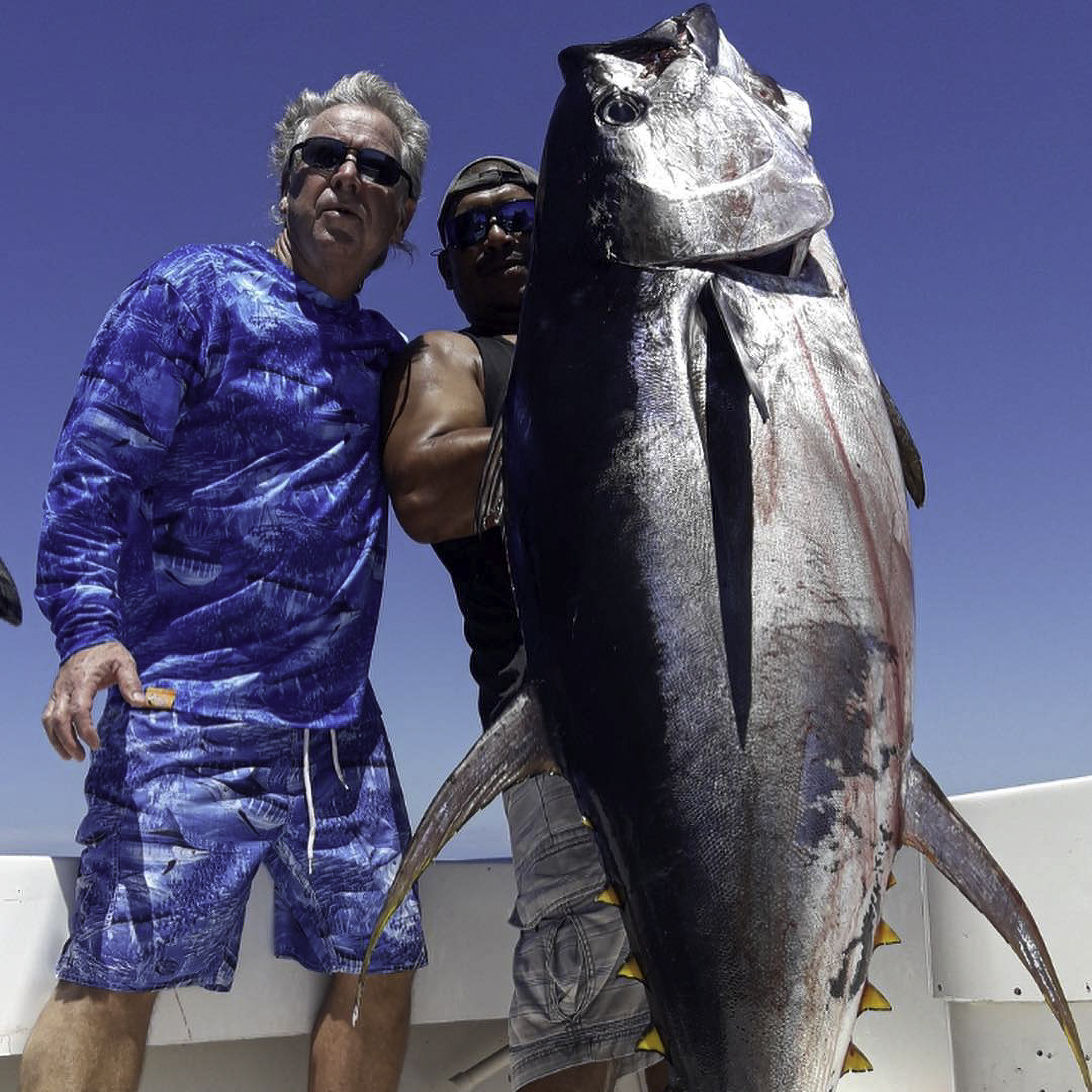 Yellowfin Tuna
Available Year Round. Peak March – August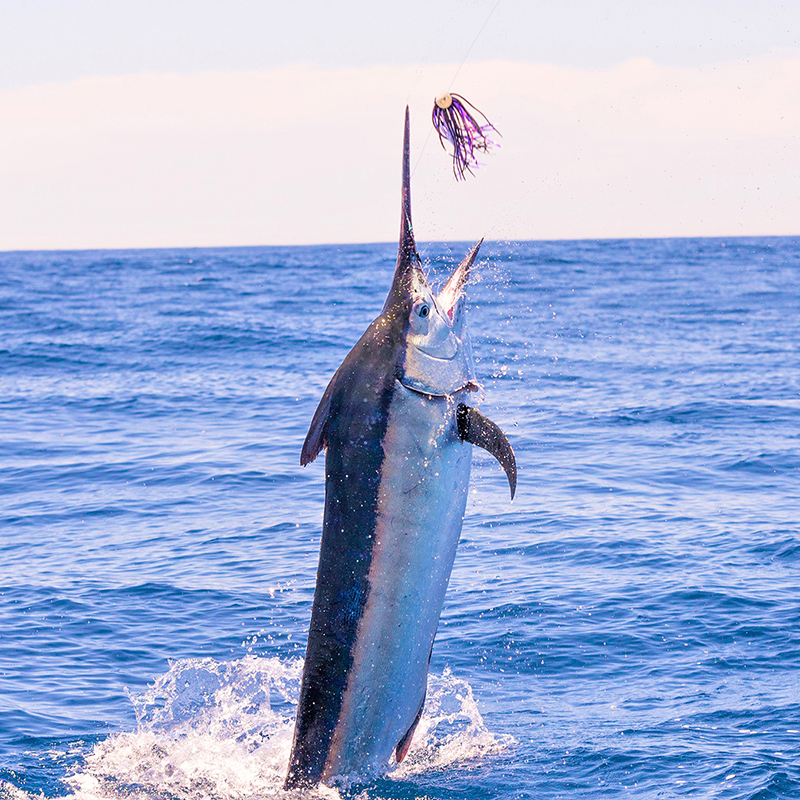 Blue & Black Marlin
Year Round for both species
Blue Peak December – March
Black Peak May – November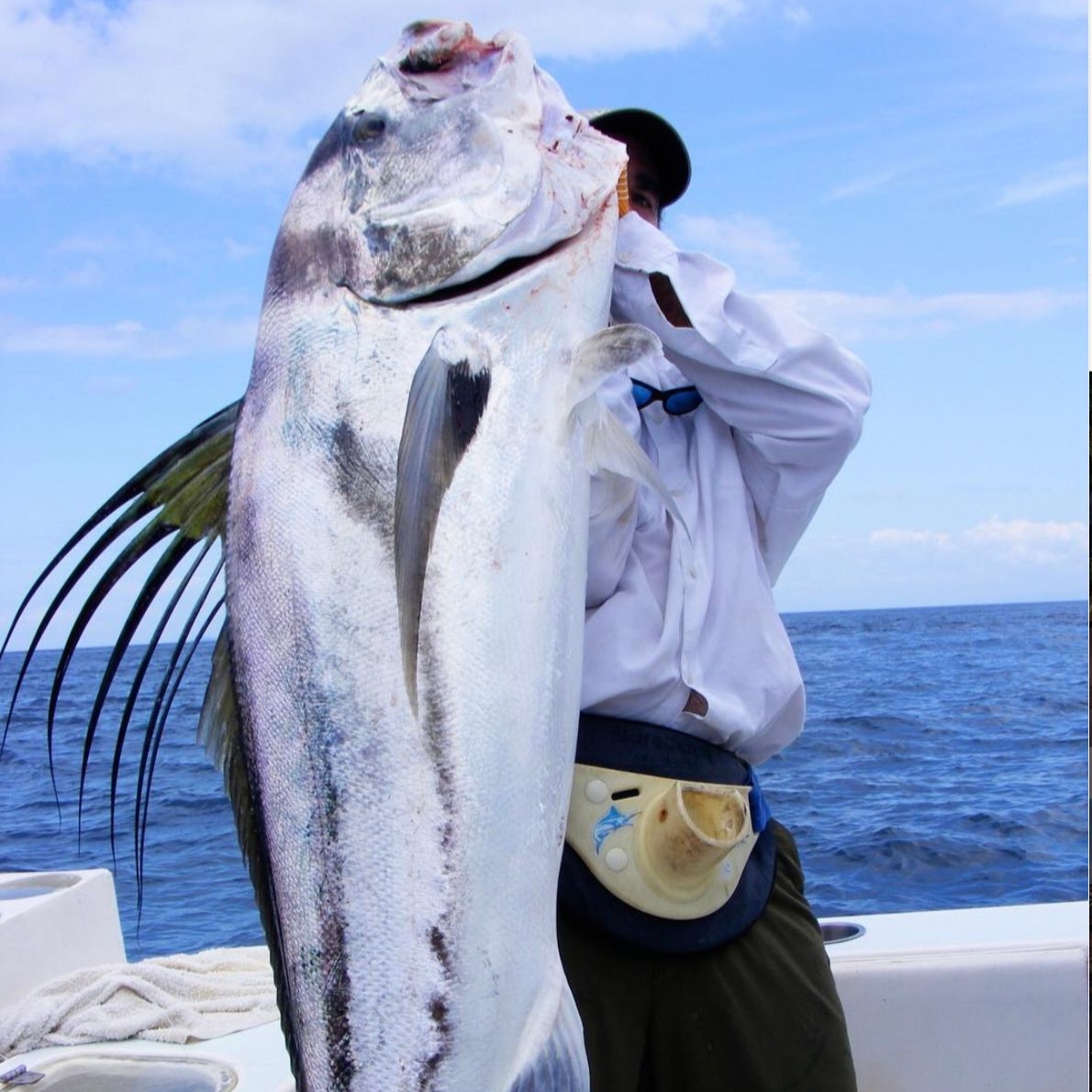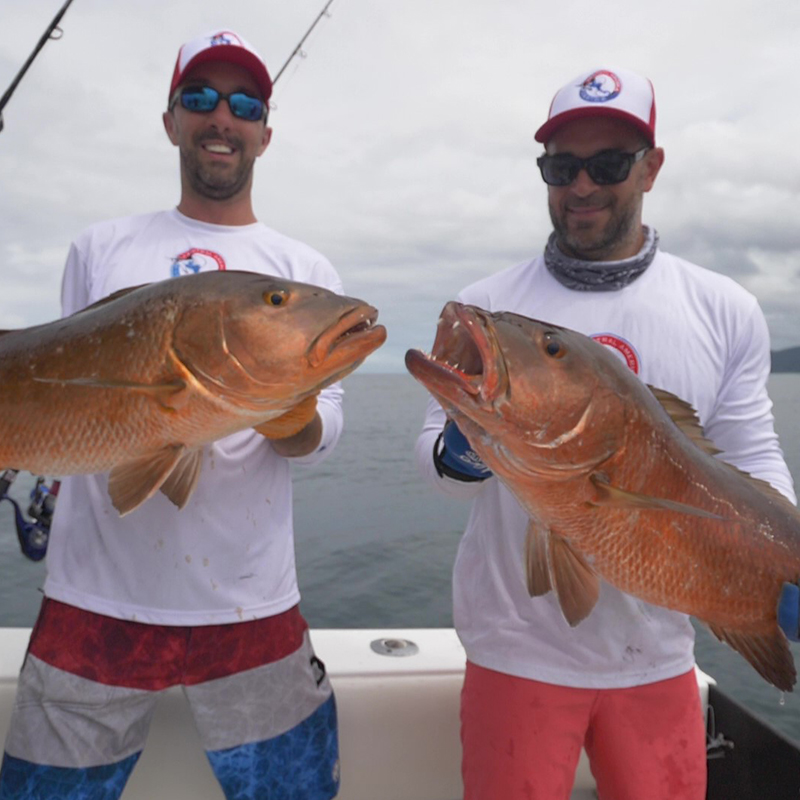 Tackle & Fishing Techniques
When you visit the Paradise Fishing Lodge & Marina, rest assured that you don't need to bring a single piece of your own tackle to enjoy your fishing trip with us. Our equipment has been fine-tuned and battle tested over the past decade to make sure you have the best fishing experience possible.
Each of our boats is equipped with brand new, custom Alutecnos reels and rods that have been handmade, one by one, in Italy.
Each boat has the following tackle, so no matter if you prefer big game for Marlin & Tuna fishing or light tackle for inshore fishing, we'll have you covered.
4 custom Alutecnos 50 wide 2 speed
2 custom Alutecnos 30 Wide 2 speed
2 custom Alutecnos 20
3 Daiwa Saltist MQ20000
2 Daiwa Saltist LTD 8000
2 Quantum Cabo 80 spinning reels
2 Quantum Cabo 50 spinning reels
We also have lots of jigs, poppers, stick baits, the best marlin lures you can buy, wahoo lures, and a large selection of circle hooks for all species if you want to fish with live bait.
It is important to remember that this is your fishing trip, so we'll fish how you want. We can troll plastics or live bait offshore for big black & blue marlin, run & gun the foaming schools of yellowfin tuna, or go inshore fishing on light tackle gear for the best variety of fish almost anywhere we've seen.