The Fleet
Paradise Fishing Lodge has the best, most diverse fleet of any fishing lodge in Panama
It all started here. The Contenders are the boats that have made Paradise Fishing Lodge one of the best fishing lodges in Panama since the early 2000s. Fast, agile, and reliable, they are the ideal boats to get you to the fishing grounds quickly and comfortably. All of our Contenders are outfitted with outriggers for anglers who want to set a spread and troll for trophy billfish. The center console design allows multiple anglers to be casting and fighting fish at the same time, which is ideal during our peak yellowfin tuna season. The maneuverability of the boats allows you to get close to the rocky volcanic islands and reefs so you can experience the best inshore fishing in the world. All the Contenders come with 4 tuna tubes and livewells, so fishing with live bait is never an issue.
DETAILS:
– Max 4 anglers
– Powered by Twin Suzuki 300HP, Twin Yamaha 250HP and Twin Suzuki 175HP
– Garmin and Lowrance electronics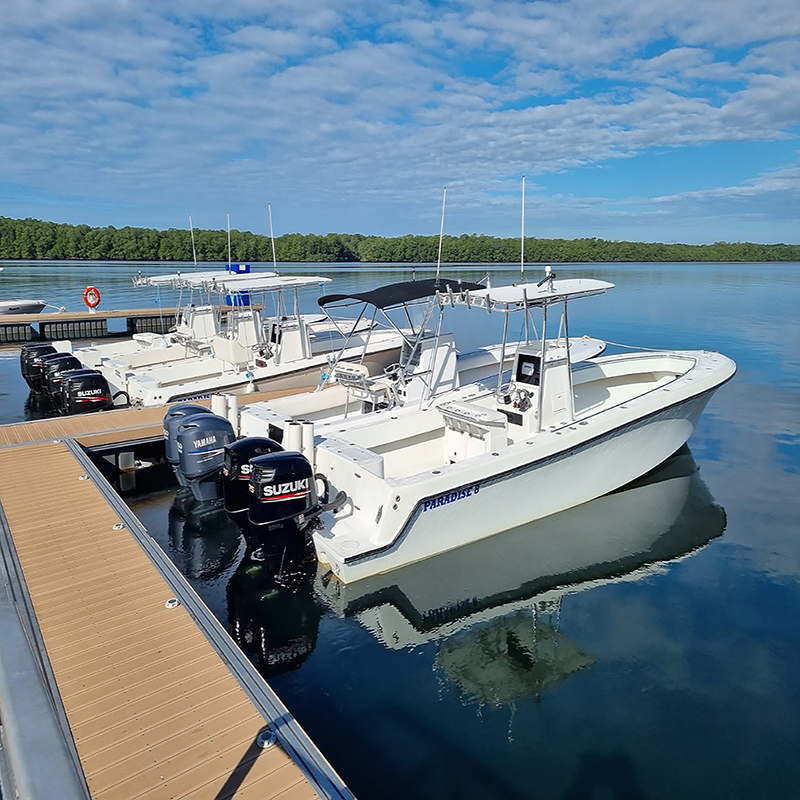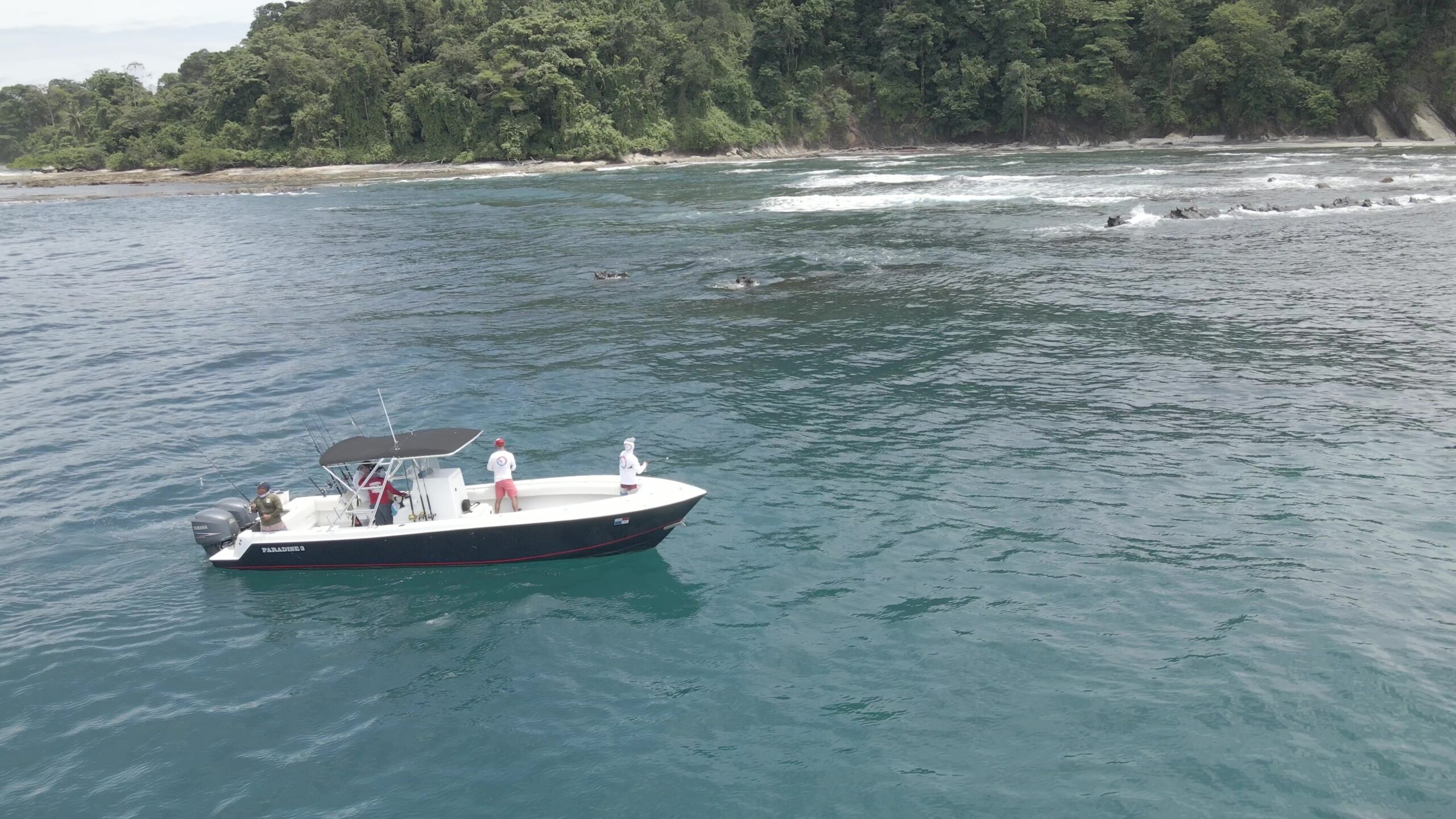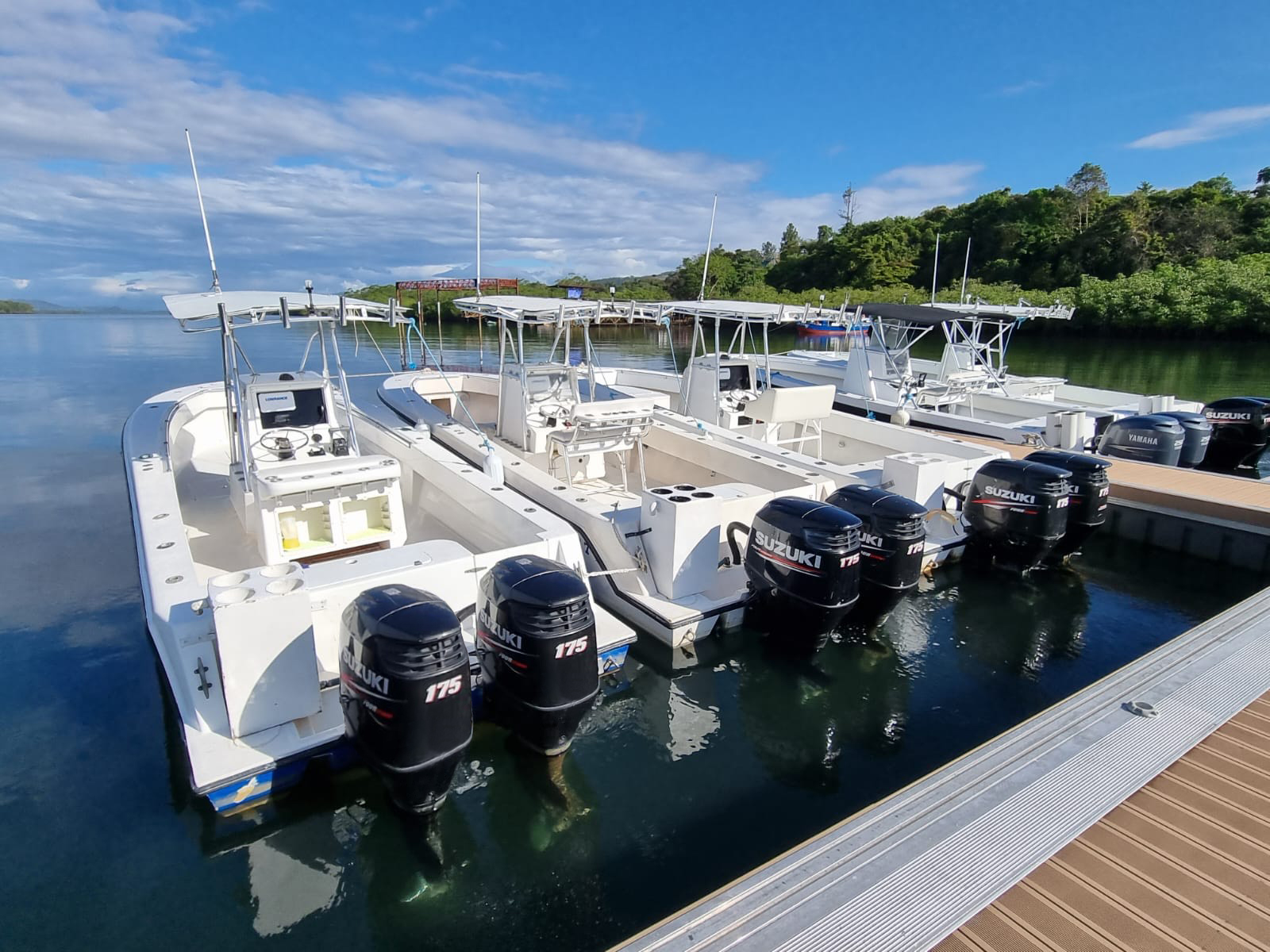 Added to the fleet in 2022, our 31′ Bertram is the first and only boat in our fleet that is not a center console. A classic fishing boat known throughout the world, Bertram's have been named one of the top ten fishing boats of all time. The Gulf of Chiriqui is routinely ranked as one of the best marlin fisheries in the entire world, so we acquired this Bertram so all of our big game enthusiasts can now fish in more comfort. This is also the ideal boat for those looking for a little more comfort in the Panamanian heat since it features shaded seating in the cockpit and an air conditioned salon, a dinette and bathroom.
DETAILS:
– Max 5 anglers
– Powered by inboard 315 HP diesel
– Garmin electronics
– Air Conditioned salon
Introducing the magnificent 33′ World Cats, the epitome of boating luxury at your fingertips! Embark on unforgettable adventures with these sleek and spacious vessels, delivering unmatched comfort, exceptional performance, and the ultimate cruising experience on the water. Don't miss your chance to own a slice of nautical paradise with our latest additions to the marina fleet!